Sinopsis
Serial The Walking Dead dimulai dengan chaos yang luar biasa mengerikan. Tersadar dari koma tanpa ada siapapun di rumah sakit Rick Grimes (Andrew Lincoln) menemukan bahwa dunianya berubah 180 derajat karena zombie berhasil menguasai kota tempat ia tinggal bahkan menghancurkan pangkalan militer. Hingga season lima berakhir, pemirsa setianya belum mendapatkan jawaban bagaimana awal mula virus zombie ini tersebar.
Meski sudah mampir ke CDC (Centers for Disease Control), Rick dan kelompoknya tak mendapatkan jawaban bagaimana peristiwa ini bermula. Mereka hanya diperingatkan oleh dr. Edwin Jenner bahwa tak ada gunanya lagi hidup, sebab semua manusia membawa virus ganas ini.
AMC nampaknya ingin segera menjawab pertanyaan ini dengan merilis serial spin-off The Walking Dead, berjudul Fear The Walking Dead. Masih diproduseri oleh Robert Kirkman, Gale Anne Hurd, Greg Nicotero, dan David Alpert, serial singkat ini hanya akan terdiri dari enam episode dengan durasi 1 jam di masing-masing episode.
Fear The Walking Dead menjalani syuting di Vancouver, Kanada dan kabarnya kini sedang syuting season kedua. Wah, jadi penasaran ceritanya seperti apa.
Berlatar di Los Angeles, Fear The Walking Dead akan menceritakan bagaimana bencana yang merenggut jutaan nyawa di Amerika Serikat ini bermula. Menghadirkan para bintang baru seperti Kim Dickens (GONE GIRL) sebagai Madison, Cliff Curtis (MISSING) sebagai Travis, Frank Dillane (HARRY POTTER AND THE HALD BLOOD PRINCE) sebagai Nick dan Alycia Debnam-Carey (INTO THE STORM) sebagai Alicia, serial ini akan dirilis Agustus mendatang.
Selain itu ada juga penghuni tetap serial ini seperti Elizabeth Rodriguez (Orange is the New Black) sebagai Liza and Mercedes Mason (QUARANTINE 2: TERMINAL) sebagai Ofelia. Adakah kemungkinan bahwa kelompok ini akan bertemu dengan kelompok dari serial originalnya?
AMC merilis beberapa teaser yang berdurasi setengah menit. Klip di bawah ini menunjukkan bahwa ada seorang internet freaks yang mengabarkan jika virus sudah menyebar di lima state di Amerika. Lalu apa yang akan dilakukan mereka?
Sheriff's deputy Rick Grimes awakens from a coma to find a post-apocalyptic world dominated by flesh-eating zombies. He sets out to find his family and encounters many other survivors along the way.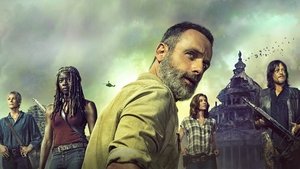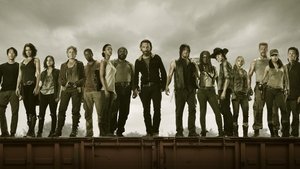 Judul Drama
The Walking Dead
Perdana Tayang
Oct. 31, 2010
Terakhir Tayang
Nov. 18, 2018
Status Tayang
Returning Series