Sinopsis
The flash merupakan film superhero yang akan disutradarai oleh seth grahame-smith, sementara naskah ditulis oleh seth bersama phil lord dan christopher miller. Film ini didasarkan pada karakter komik dc dan serial televisi berjudul sama.
Sinopsis the flash berkisah tentang seorang ilmuwan dari kepolisian bernama barry allen yang mendapatkan kekuatan super saat petir menyambar tempat kerjanya.
Peristiwa itu terjadi saat ia bekerja di laboratoriumnya pada satu malam. Saat petir menyambarnya, dia terpental ke sebuah rak yang berisikan cairan kimia.
Saat terbangun, ia menemukan perubahan pada dirinya. Hingga akhirnya ia menemukan kekuatan yang memungkinkannya untuk bergerak dengan kecepatan super.
Dengan kekuatan itu, barry menjadi superhero bernama the flash dan dia akan melindungi central city dari ancaman.
Film The flash Dijadwalkan tayang di bioskop as pada pertengahan bulan maret 2018 dan akan dibintangi oleh ezra miller sebagai karakter tituler.
After a particle accelerator causes a freak storm, CSI Investigator Barry Allen is struck by lightning and falls into a coma. Months later he awakens with the power of super speed, granting him the ability to move through Central City like an unseen guardian angel. Though initially excited by his newfound powers, Barry is shocked to discover he is not the only "meta-human" who was created in the wake of the accelerator explosion — and not everyone is using their new powers for good. Barry partners with S.T.A.R. Labs and dedicates his life to protect the innocent. For now, only a few close friends and associates know that Barry is literally the fastest man alive, but it won't be long before the world learns what Barry Allen has become…The Flash.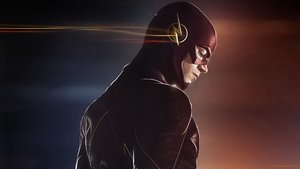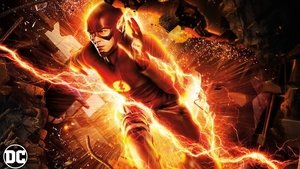 Perdana Tayang
Oct. 07, 2014
Terakhir Tayang
Nov. 20, 2018
Status Tayang
Returning Series