Sinopsis
SINOPSIS Secrets and Lies Episode 1 – 120 Terakhir
SINOPSIS/ Cerita Tentang Secrets and Lies. Serial melodrama family terbaru dari MBC Drama berjudul "Secrets and Lies", akan mulai di siarkan pada bulan Juni 2018 setiap hari Senin hingga Jumat pukul 19.15 waktu setempat dan serial ini menggantikan drama Korea "Enemies from the Past".
Pembacaan naskah pertama berlangsung 29 Maret 2018 di MBC Dream Center di Ilsan, Korea Selatan. yang alur ceritanya di tulis oleh Lee Do-Hyun sedangkan sutradaranya adalah Kim Jung-Ho. Nampak dari judulnya "Secrets and Lies", apabila di artikan adalah rahasia dan kebohongan, tentu untuk jalan cerita dari drama seri ini tentang sebuah penghianatan seorang sahabat yang membuat kehidupan hancur.
Sinopsis Secrets and Lies
Sinopsis Secrets and Lies
Pemain dalam serial drama Korea "Secrets and Lies" adalah aktris Seo Hae-Won kemudian ada mantan anggota K-pop "RAINBOW" yang bernama Oh Seung-A. Pemeran utama pria adalah aktor Kim Kyung-Nam, lalu ada juga Lee Joong-Moon dan aktris senior Lee Il-Hwa yang terakhir kali tampil di drama "Witch at Court" dari KBS2 2017. Oke langsung di simak saja Sinopsis Secrets and Lies selengkapnya.
SINOPSIS Secrets and Lies :
Han Woo-Jung (Seo Hae-Won) memiliki kepribadian yang cerah. Dia dikhianati oleh sahabatnya Shin Hwa-Kyung (Oh Seung-A). Karena pengkhianatan itu, kehidupan Han Woo-Jung hancur. Han Woo-Jung terus mengejar mimpinya dan tidak pernah kehilangan harapan.
========================
Detail Tentang Drama Secrets and Lies :
========================
Judul : Secrets and Lies
Judul Lain : Bimilgwa Geojitmal/ 비밀과 거짓말
Genre : Melodrama, Family
Episodes : 120 (seratus dua puluh)
Sutradara : Kim Jung-Ho
Penulis Naskah : Lee Do-Hyun
Stasiun Channel : MBC
Negara : Korea
Di tayangkan pada : Juni 2018, setiap hari Senin – Jumat pukul 19.15
========================
Detail Daftar Pemain Secrets and Lies :
========================
Seo Hye Won berperan sbg Han Woo Jung
Kim Kyung Nam berperan sbg Yoon Do Bin
Oh Seung Ah berperan sbg Shin Hye Kyung
Lee Joong Moon berperan sbg Yoon Jae Bin
Lee Il-Hwa berperan sbg Oh Yeon-Hee
Kim Hee Jung berperan sbg Yong Shin
Kim Yeo Rim berperan sbg Jae Hee
Kim Hye Sun berperan sbg Han Joo Won
Lee Jun Young berperan sbg Han Woo Chul
Kim Myung Soo berperan sbg Shin Kang Ho
Park Chul Min berperan sbg –
Suh In Suk berperan sbg –
Han Woo-Jung (Seo Hae-Won) has a bright personality. She is betrayed by her best friend Shin Hwa-Kyung (Oh Seung-A). Because of the betrayal, Han Woo-Jung's life is ruined. Han Woo-Jung keeps pursuing her dream and never loses hope.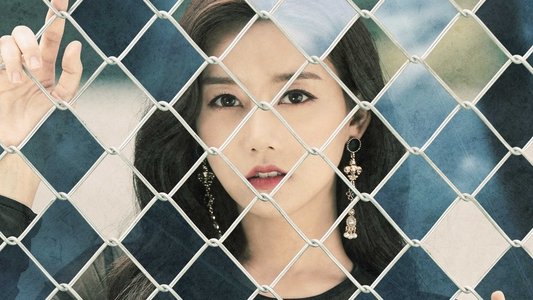 Perdana Tayang
Jun. 25, 2018
Terakhir Tayang
Jul. 24, 2018