Sinopsis
Song Geurim is a radio program writer who isn't exactly talented in writing. She's got the passion, initiative, and drive, but due to her lack of writing skills, she still remains an assistant writer. When she was young, the radio was the only thing in the world that she could share with her blind mother. She was consoled by the sounds of the radio and loved it more than anything, so she became a writer. When her radio program is on the verge of cancellation, she succeeds in casting a top actor Ji Suho, who can't do anything without a script.
SINOPSIS Radio Romance :
Drama ini akan berpusat pada seorang selebriti yang menjadi DJ radio dan menemukan penyembuhan untuk dirinya sendiri dan orang lain melalui radio. Di lain sisi ada seorang wanita bernama Song Geu-Rim. Dia bekerja sebagai penulis program radio dan telah bekerja di sana selama 5 tahun terakhir.
Song Geu-Rim (Kim So-Hyun) bekerja sebagai penulis program radio. Ibunya buta dan sewaktu kecil ia sering mendengarkan radio dengan ibunya. Hal ini menyebabkan dia menjadi penulis program radio, tapi dia tidak berbakat dalam menulis. Kini, program radio yang dia jalani menghadapi pembatalan. Song Geu-Rim berhasil casting berkat aktor Ji Soo-Ho (Yoon Doo-Joon).
======================
Detail Tentang Drama Radio Romance :
======================
Judul : Radio Romance
Judul Lain : 라디오 로맨스 / ladio lomaenseu
Genre : Drama, Romance
Episodes : 16 (to be confirm)
Sutradara : Kim Shin-Il
Penulis Naskah : Jeon Yoo-Ri
Stasiun Channel : KBS2
Negara : Korea
Di tayangkan pada : Januari 2018, setiap hari Senin dan Selasa pukul 22.00
=======================
Detail Daftar Pemain Radio Romance :
=======================
Yoon Doo-Joon berperan sbg Ji Soo-Ho
Kim So-Hyun berperan sbg Song Geu-Rim
Yoon Park berperan sbg Lee Gang
Yura berperan sbg Jin Tae-Ri
Ha-Joon berperan sbg Kim Joon-Woo
Kwak Dong-Yeon berperan sbg Jason
Oh Hyun-Kyung berperan sbg Nam Joo-Ha
Kim Byeong-Se berperan sbg Ji Yoon-Seok
Yun Ju-Sang berperan sbg Moon Sung-Woo
Lee Won-Jong berperan sbg Kang Hee-Seok
Kim Ye-Ryeong berperan sbg Jo Ae-Ran
Jung Hee-Tae berperan sbg An Bong-Seob
Im Ji-Kyu berperan sbg Lee Seung-Soo
Park Hyo-Joo berperan sbg Ra Ra-Hee
Kim Hye-Ji berperan sbg Da-Seul
Joe Byeong-Gyu berperan sbg Ko Hoon-Jung
Ryoo Hye-Rin berperan sbg Tornado
Sim Eun-Woo berperan sbg Gamoom (drought)
Jeon Yu-Lim berperan sbg Jangma (rainy season)
Lee Ui-Woong berperan sbg Woo Ji-Woo
Ahn Do-Kyu berperan sbg Ji Soo-Ho (young)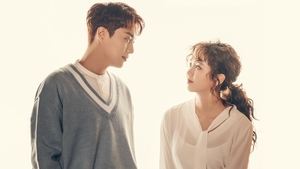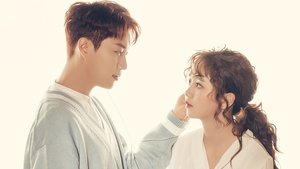 Perdana Tayang
Jan. 29, 2018
Terakhir Tayang
Mar. 20, 2018
Status Tayang
Returning Series